App Studio's interface includes a built-in code editor that opens in your browser.
The code editor modifies the file that configures your search interface (app-studio/app/views/search.html in version 4.0), using App Studio's markup tags. Your search interface reloads automatically when you save your changes in the code editor.
The code editor is also where you can publish your search interface to Fusion Server.
Opening the code editor
How to open the code editor
Press the ESC key

Click the code editor button:
The toolbar
Code editor toolbar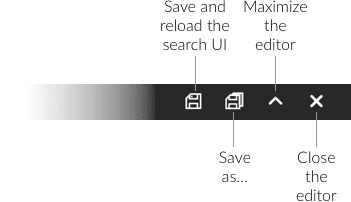 Directories in the Code Editor
Directory structure in the code editor
When you open the code editor, the files that configure the current search UI are available on the left:
By default, views/search.html is selected for editing. This is the main file that controls the layout and styling of your search UI. The files in views/partials control the layout and styling of the header and footer of your UI.

conf contains App Studio configuration files.

assets contains image files, stylesheets, and other Web assets.

styles contains the .less files that configure the theme of the UI. When your UI requires custom stylesheet information, add it to /app/styles/includes/custom.less.
Saving your changes
The Save button (or ⌘-S/CTRL-S) saves the file and reloads the page to display your updated interface: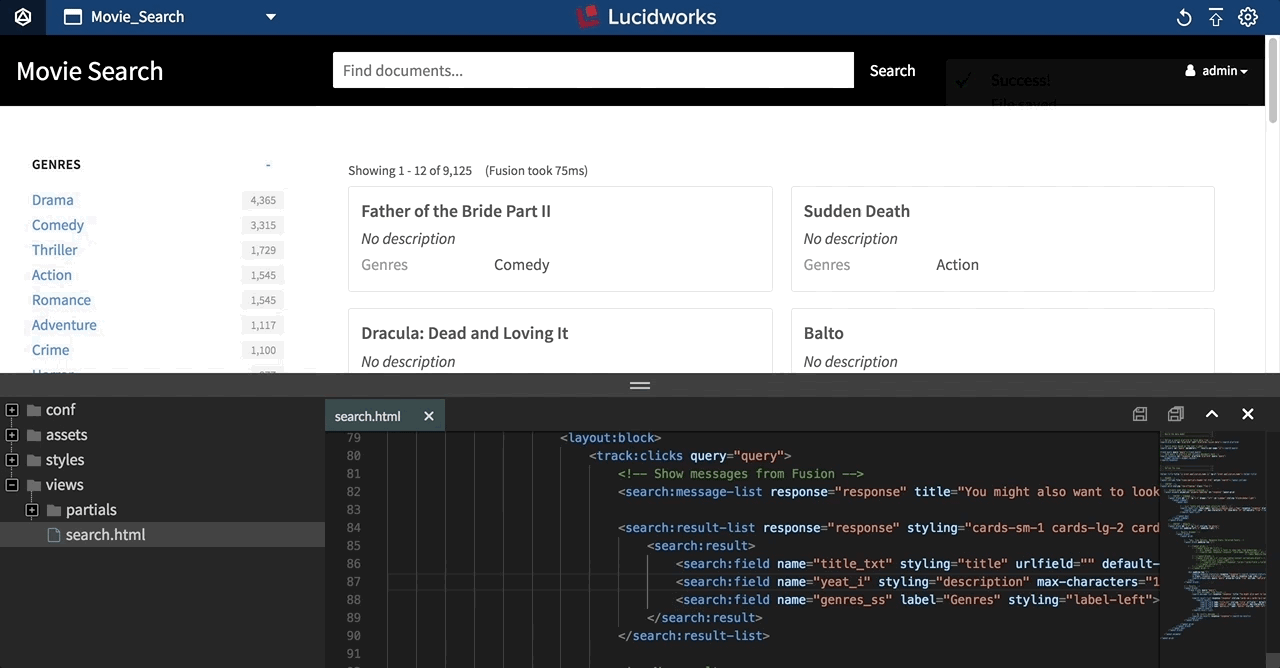 Publishing your search interface from the code editor (version 4.0)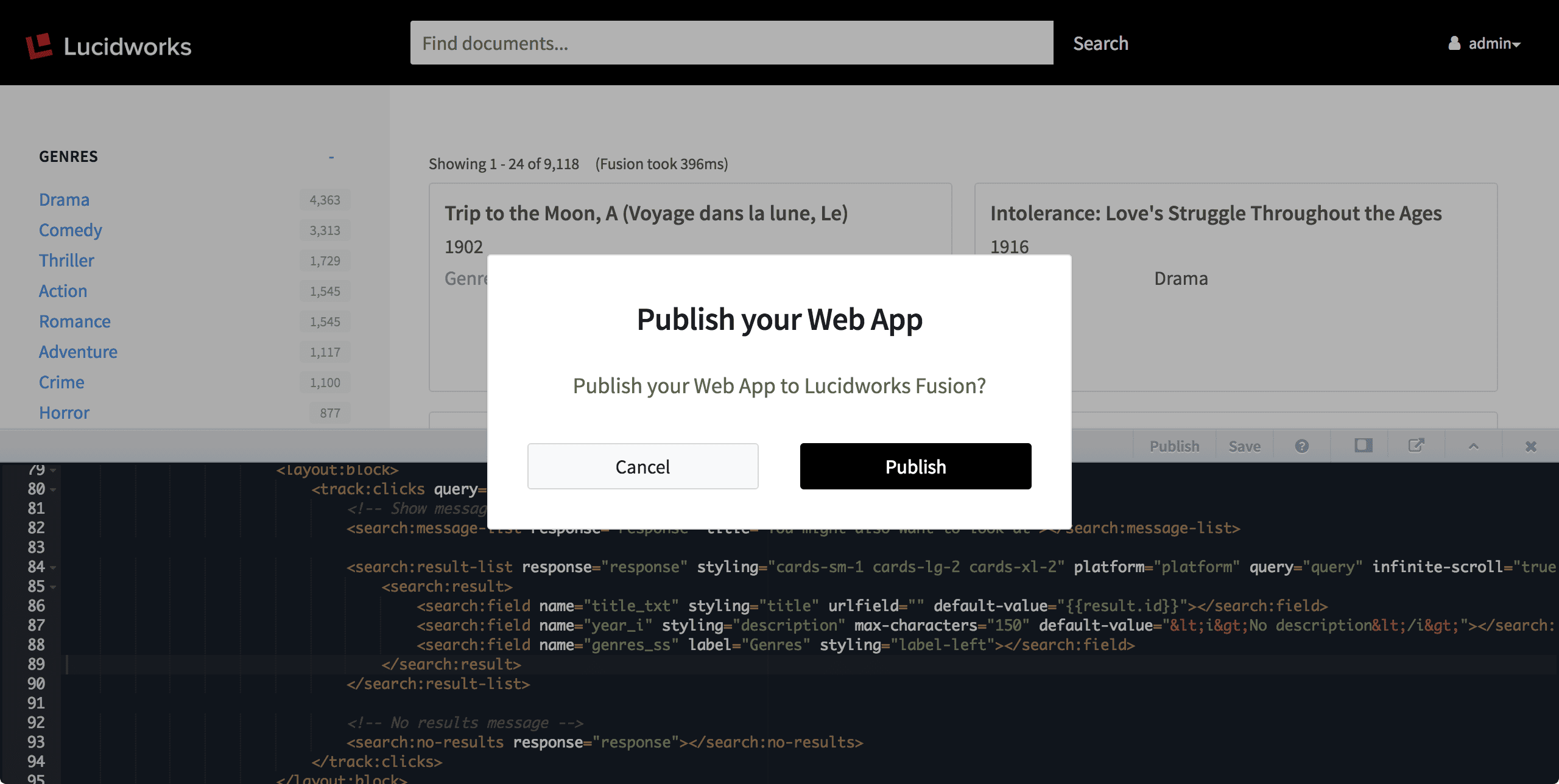 Click Publish to complete the deployment.
When deployment is complete, App Studio displays the Fusion URL where you can access your search interface: