App Insights Dashboards
When you open the Dashboards page, it displays graphs and tables for attributes that are common to all signals. For more specific charts, you can open the All Dashboard Categories menu at the top and select a category: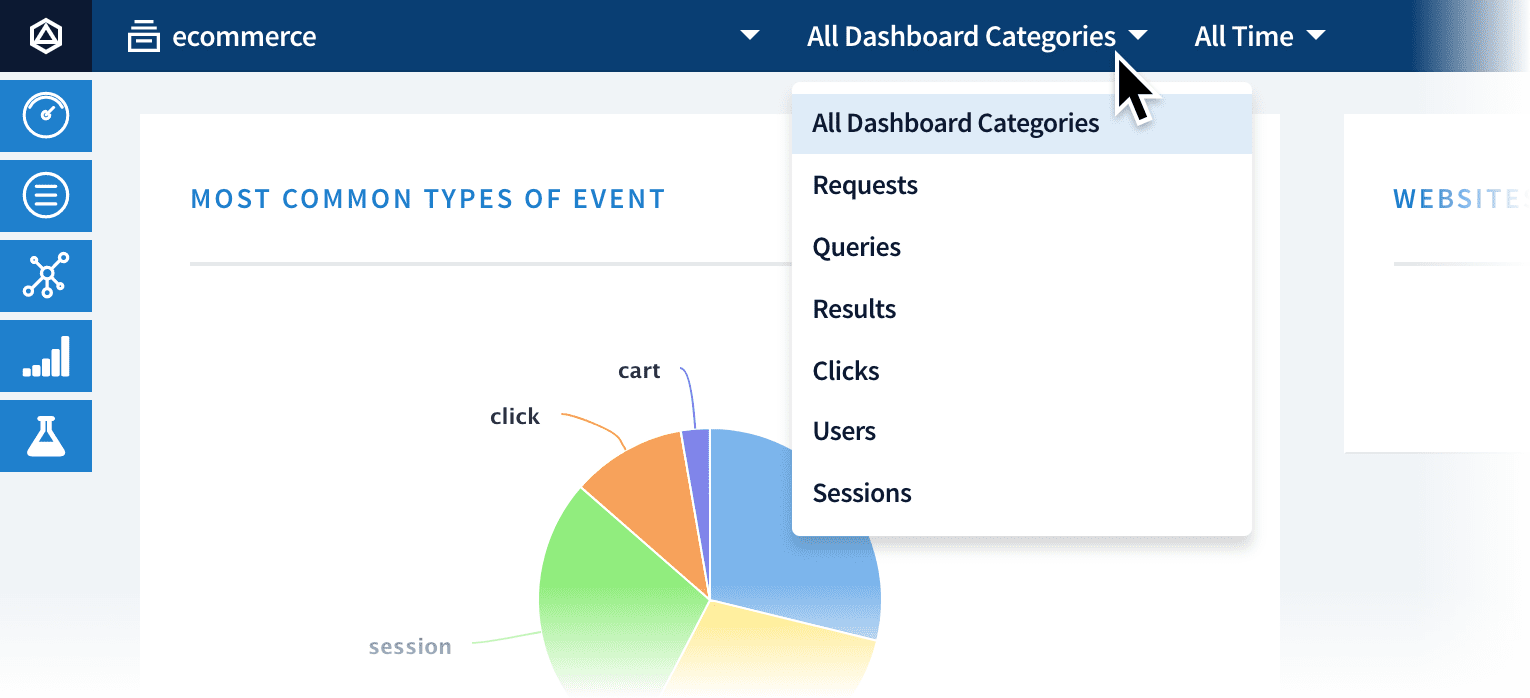 Dashboard filtering
You can filter by timeframe using the All Time menu:

To filter by the content of the data, enter a string in the Filter this dashboard…​ text box:

Custom reports
There are several ways to create a custom report:
On the Events or Analytics pages
Apply one or more filters.

Click New custom report.

Define the report's parameters.

Click Create and launch report.
On the Dashboard page
Filter any dashboard.

Scroll to the bottom.

Click <n> events match your criteria. View Now.

This takes you to the Events page, where you can click New Custom Report. Define additional parameters for the report, then click Create and launch report.