Analytics
On the Analytics page, App Insights provides a standard set of reports, plus the ability to create custom reports. Custom reports can also be defined on the Dashboards and Events pages. Report data can be filtered by time or by free text search, and reports for tabular data can be exported by clicking Export table.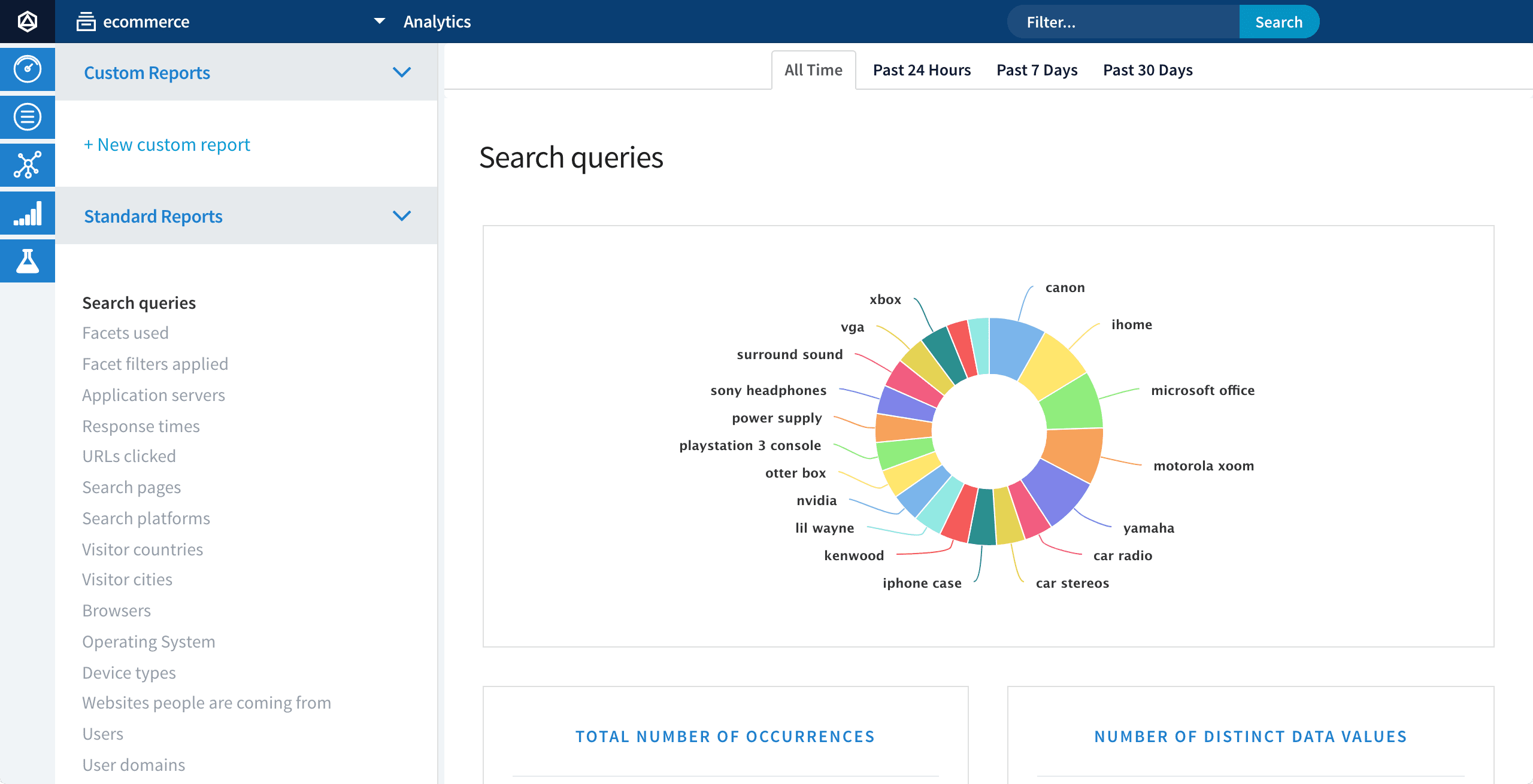 Standard reports
To view the standard reports, click Analytics, then select one of the standard reports:
Facets used

Facet filters applied

Application servers

Applications

Response times

URLs clicked

Type of query

Search pages

Search platforms

Types of response

Visitor countries

Visitor cities

Browsers

Operating System

Device types

Websites people are coming from

Users

User domains

Types of event

Head Tail analysis
Custom reports
There are several ways to create a custom report:
On the Events or Analytics pages
Apply one or more filters.

Click New custom report.

Define the report's parameters.

Click Create and launch report.
On the Dashboard page
Filter any dashboard.

Scroll to the bottom.

Click <n> events match your criteria. View Now.

This takes you to the Events page, where you can click New Custom Report. Define additional parameters for the report, then click Create and launch report.